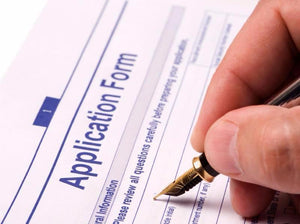 PLEASE CONTACT 850-701-3808 FOR MORE INFORMATION 
We will complete your application and ensure that your application is prepared the correct way to give you the best chance to get approved on the first try.  
We will suggest to you the best avenue to limit the "Red Flags" and to streamline this process.  
Educate and consult our client on licensing laws and the licensing process
Determine Eligibility Qualifications based on client's specific needs and background
Prepare and process a license application
Assemble necessary documents
Prepare applicant for Board appearance, if required
Oversee the clients application until approved
Required credit reports are an additional charge*
Additional Financially Responsible Officer Application may be required**
Please inquire for expedited services
Division II Licenses

A/C Class A
A/C Class B
Mechanical
Plumbing
Roofing
Commercial Pool/Spa
Residential Pool/Spa
Pool/Spa Servicing
Gas Line Specialty
Glass and Glazing Specialty
Gypsum Drywall Specialty
Irrigation Specialty
Underground Utility and Excavation
Marine Specialty
Pollutant Storage
Sheet Metal
Solar
Specialty Structure
Building Demolition Specialty
Industrial Facilities Specialty
Swimming Pool Layout Specialty
Swimming Pool Structural Specialty
Swimming Pool Trim Specialty
Swimming Pool Excavation Specialty
*Our Application Assistance Fee does NOT include required credit reports or the application processing fee required by the Department of Business and Professional Regulations (DBPR). Separate check(s) or money order(s) made payable to the DBPR will be required to submit your application(s).
**The Florida Department of Business and Professional Regulations (DBPR) requires any contractor who does not have final approval in business matters to appoint a Financially Responsible Officer (FRO). Should you require the designation of a FRO, a separate Financially Responsible Officer Application must be filed with the state.