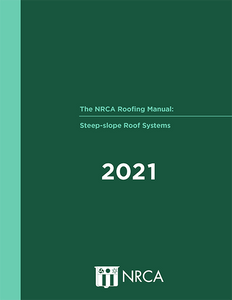 Book Rental Package Pricing:
$899.00
*plus $1,000 refundable deposit if books are returned in similar condition within 6 months from the time they are received.
Total: $1,899.00 
Book Rental Includes:
Highlighted and tabbed books for business and trade exams
Roofing Business and Law online exam prep course 
Roofing Contractor Commercial Endorsement trade online exam prep course 
6 month book rental period and access to courses
***This is a special order item. Please allow 15 business days for your books to be tabbed and highlighted***

This book rental package includes all the required books for the Oklahoma Roofing Contractor Commercial Endorsement and Roofing Business and Law open book examinations already pre-tabbed and highlighted 
to help you quickly and easily navigate through the books during your exam. 
The complete set of highlighted and tabbed Oklahoma Roofing Contractor Commercial Endorsement exam books includes: 
NASCLA Contractors' Guide to Business, Law and Project Management, Basic 13th

Oklahoma Roofing Contractor Registration Act, Oklahoma Statutes, Title 59, Section 1151

Oklahoma Roofing Contractor Regulations, Oklahoma Administrative Code, Title 158, Chapter 85

Oklahoma Fine Schedule of the Construction Industries Board, Oklahoma Administrative Code, Title 158, Chapter 10

Oklahoma Workers' Compensation Act, Oklahoma Statutes, Title 85A, Chapter 1

Oklahoma Lien Law, Oklahoma Statutes, Title 42, Chapter 3

Architectural Sheet Metal Manual, 2012

International Building Code, 2018

NRCA Roofing Manual: Membrane Roofing Systems, 2023

NRCA Roofing Manual: Architectural Metal Flashing Condensation and Air Leakage Control, and Reroofing, 2022

NRCA Roofing Manual: Steep Slope Roof Systems, 2021

NRCA Roofing Manual: Metal Panel and SPF Roof Systems, 2020

Code of Federal Regulations - 29 CFR Part 1926 (OSHA), with latest available amendments